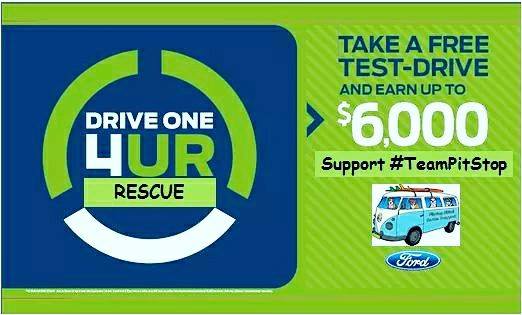 Help to raise $6,000 for local Animal Rescue group, 
PitStop Pitbull Transportation!
Come and take a test drive in a New Ford! For every test drive Coggin Ford will donate $20 a drive. Our goal is to do 300 test drives! Come out and support! 
Also during our event we will have some adoptable animals from FUR. For any animal adopted during the event Coggin Ford will sponsor the adoption fee!
This is NOT a sales event.