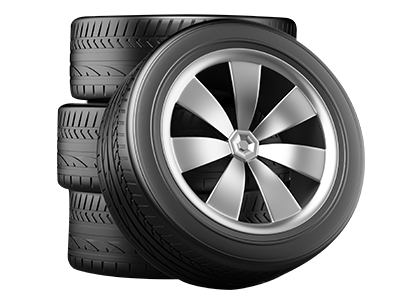 Tire Rotation and Balance Service
Our service center wants to help make your next tire rotation more affordable. Check for the latest deals, promotions and incentives to give you the best value possible on your next auto service.
Benefits of Tire Rotation and Balance
A tire rotation and balance is an essential service that can help keep your vehicle running efficiently and performing at an optimal level. When you get your tires rotated on a regular basis, you can ensure that you're doing all you can to prolong the life and performance of your tires. Uneven tread results from a failure to rotate your tires on a regular basis. This can put extra strain on the engine, and it can make your vehicle less safe to drive. Vehicles with uneven tread don't stop as quickly, have more trouble gripping the road and create a less safe driving environment for you and your passengers.

When you get your tires rotated regularly, they tend to wear more evenly. This can add thousands of miles on to the life of your tires. Uneven tires that are never rotated or balanced may wear down on one side to an unsafe level. When the tread gets too thin and too much weight is placed on one side, the tire may experience a blowout while driving at high speeds. This can be prevented by getting regular maintenance on your vehicle. Additionally, since uneven tires can cause the engine to work harder, you may also experience decreased fuel efficiency.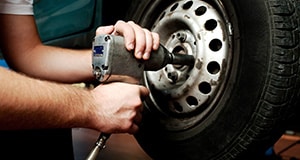 Serving
Jacksonville

,

Ponte Vedra Beach

,

Arlington

,

Baymeadows

,

Jacksonville Beach

When you get service at our service center, you can rest assured that only certified mechanics will work on your vehicle. Our technicians can work on all makes and models of vehicles, and we regularly perform tire rotation and balancing services for our customers. By taking your car to our service center, you get quality service from staff that really care about your safety.
Tire Rotation and Balance Service
We also guarantee that you will only get original equipment manufacturer (OEM) recommended tires and parts. We do this because aftermarket parts are of varying quality, and they don't always match the specifications from the original manufacturer. The tires that came with your vehicle help to make your vehicle run smoothly and safely. When you choose third-party tires, they tend to be a little less expensive. However, they also may create a less ideal and bumpy driving experience for you and your passengers.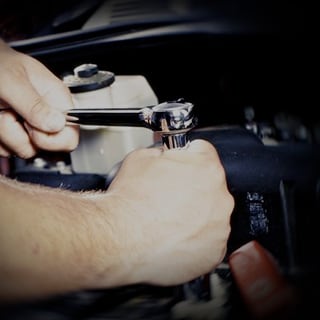 Coggin Ford
9650 Atlantic Blvd, Jacksonville, FL 32225