Road trip season has came and went, and here we are back at it again prepping for the holidays! Planning to visit family on the west coast, northern border or anywhere far distance of Jacksonville? If the answer is yes, we want to ensure you are safe and well prepared for the highways! Our service team at Coggin Ford Jacksonville is one of the best in the area, and with our great offers, discounts and excellent service - we are here to best prepare you before you hit the roads.
Below are a few tips to ensure you and your passengers are safe no matter what trip you are taking: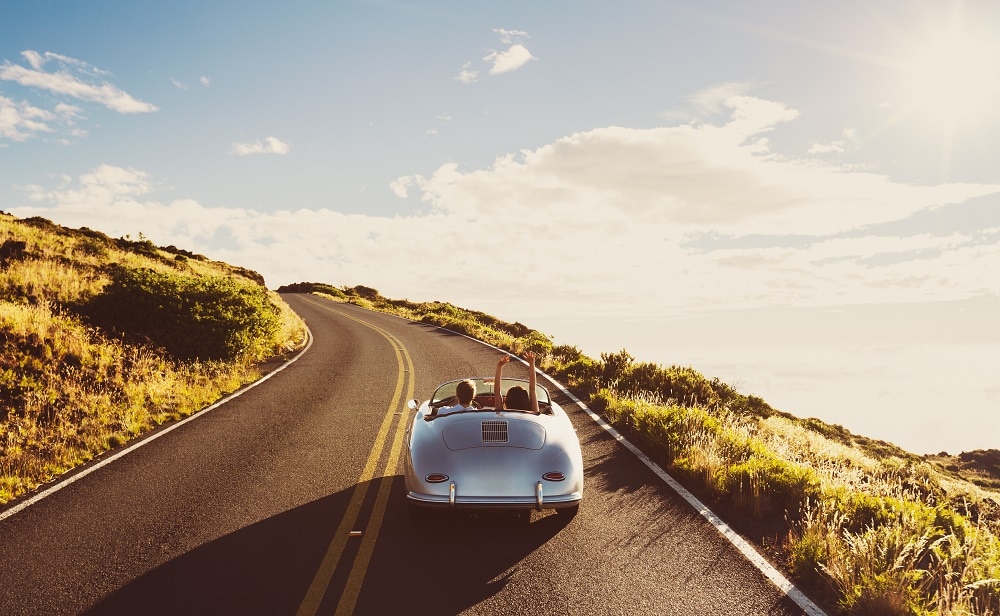 1. Emergency Items
-Common necessities like a charger, sunscreen, or medicine for a random headache are emergency items that can be already on hand before you leave to prevent stopping in random areas. Such an easy fix and can save you a major headache in the event of a car emergency. Pick up necessities and items needed at gas stations or drugstores that are close to your leaving destination or stop at these places while you are traveling. While you stop and get gas on your first leg of your journey, recheck your belongs to make sure you have everything you need. Browse through the travel items at pit stops or gas stations to be extra cautious on your journey on items that you may need.
2. Small Distractions Can Be Your Biggest Potential Problems!
-Distracted drivers are more common than you think on the roads & are driving at any time during the day. Be alert, as alert as possible both in and outside the car and your surroundings. Little things such as your kids in the backseat, your purse on the floor behind the passengers seat to your cell phone, are all common distractions that should be avoided as much as possible. Taking your eyes off the road for even a split second can end in disaster.
3. Ready, Set, CHECK Before You Go!
-Before you start your trip, make sure to have everything as organized as it can be. If you do not know the direction you are taking, make sure your GPS is already connected to your destination or you have already outlined the course on your map. Have your music playlist already set and hooked up. If your vehicle has Bluetooth, utilize it to provide you with a hands-free connection to your phone. If you have children accompanying your trip, keep them entertained as much as possible on the road so they cause as little distraction as possible. Playing their favorite music, or setting them with a tablet or coloring book are ways to keep their minds occupied and your family more safe.
4. Service Lately?
-Check your vehicle and get it inspected before leaving out on their trip by certified technicians, like our team here at Coggin Ford Jacksonville! Even having basic knowledge about your vehicle, can help you during times of despair like changing fluids or even a tire. Learning skills like; how to check oil levels, tire pressure or even learning how to change a tire (and making sure you have the right equipment to do so if needed.) Just as a safety measure, you will be prepared for minor issues on the road if they arise.
I hope these tips inspire you to have a safe trip to your next destination! Schedule your next service with the best service team in Jacksonville, Florida here at Coggin Ford Jacksonville. Click
here
to schedule your service at anytime of day or contact us at (855) 474-5316 for more information.